FLEk Inc.
Roles: Creative Director, Designer, Animator, Personality, Voice Artist
Categories: Branding & Identity, Direction, Project Management, Content Creation, Video Production, Photography
Initial Concepts
The president of Reflekkt Inc. reached out to me about developing a number of designs for their company. They had been working with a product engineer for a number of months and had developed a design for a phone case which featured art medallions that can be inserted and removed from the back of the phone case. The art medallions could also be used with a magnetic holder, creating a multi-functional and unique way to display art. They had developed the product concept but had not yet developed any of the art medallions or artistic direction for their brand. The project initially consisted of five designs based on a theme. I created a thorough proposal that detailed the five thematic designs requested as well as outlining other possible themes and future artwork. My approach expanded upon their brand with a strong focus on collectible artwork, which would be highly marketable to their intended consumer base but also had appeal to larger audiences. The client loved the initial proposal and it was the first step, in what would later become, a much larger and more comprehensive series of projects.
Branding & Identity
Reflekkt Inc. renamed themselves to better suit their product. Their team, myself, and an advisor discussed many possible ideas and finally decided upon, FLEk, a shorter, catchier version of their original company name. They contracted me to rebrand their new corporate identity.

I worked closely with the client to create a three tone palette. Green was chosen as the primary color because it represents energy, growth, and renewal which complimented the visual and philosophical identity of the brand. We decided upon a minimalist, clean type face for a modern, bold look. The lowercase "k" in FLEk helped to symbolize how the brand aims to break the norm and adds an unexpected, fun element to the logo. The "north star" not only serves as an icon in the logo but is also an integral part of the product design serving as the locking mechanism to provide functionality in the product itself. The client was consulted each step along the way and thrilled by the final product. They felt that the logo and corporate branding really captured their vision for FLEk.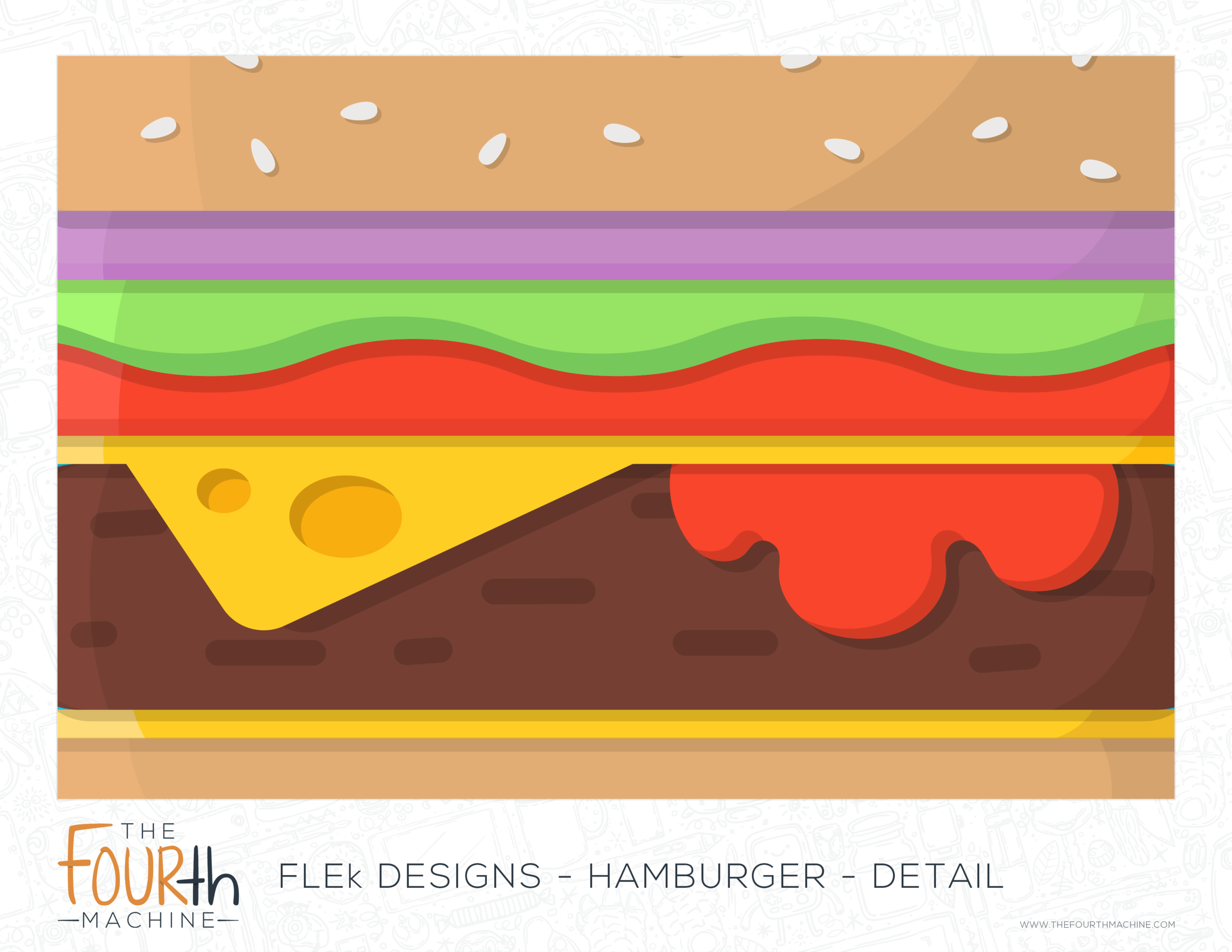 Design Process
The printing surface on the medallions are under two inches in diameter, which meant that small details could be lost or appear "soft" in the final product. To address this, I created imagery with bold colors, prominent shapes, and high contrast. Working within this small size, I knew the best approach was a flat design aesthetic, which is popular for its clean and minimalist characteristics. Each element in the design draws and focuses the eye and utilizes the small space in a way that provides maximum impact.

All of the art medallions were conceptualized based on themes I helped create and develop. Each design was sketched out with two to three variations and underwent a strenuous and thorough development process. When approved, the sketches were scanned and I finessed the line work in Photoshop with a Wacom Tablet. After this step, I would import the final sketched into Illustrator to create all of the shapes, adjust the line work, and add color. I repeated this process for each medallion and, what began as 6 designs on 1 theme, expanded into over 100 designs within 8 diverse themes with even more still in development!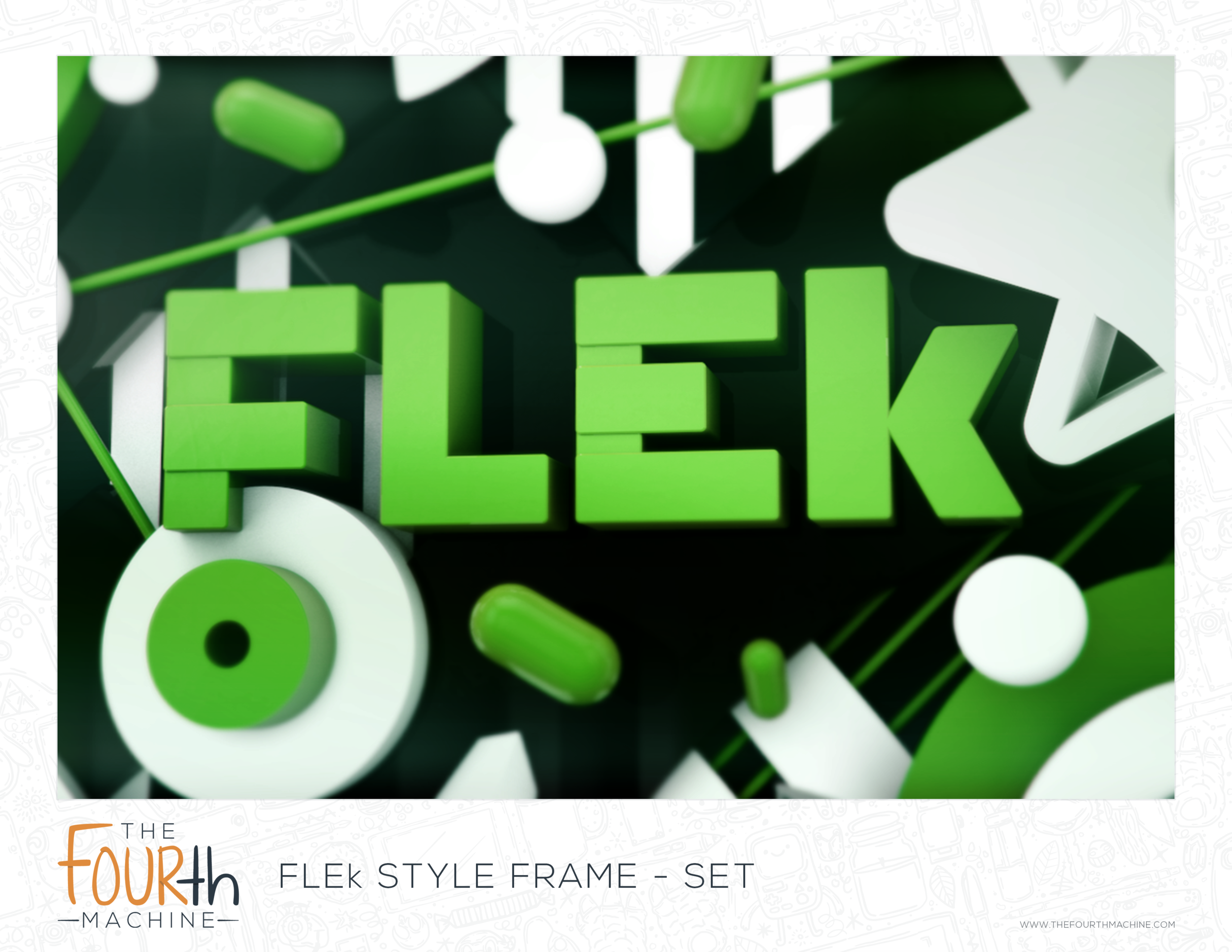 Creative Direction & Management
After over a year of partnership with FLEk Inc., I was given the position of Creative Director. I am responsible for communicating every aspect of our brand across all platforms, directing all creative operations, and overseeing our marketing and advertising efforts. Artwork is a vital part of the brand therefore, I am also in charge of recruiting and collaborating with other artists and working closely with them to ensure artistic brand consistency in all areas of creative expression.

Due to the large amount of files we were handling and receiving, project management and pipeline creative were necessary from the start. I also manage other aspects of the company such as strategizing on Social Media campaigns and managing collaborative efforts with other agencies and companies.
Kickstarter Sucess
During the two month waiting period before their product was released to market, FLEk requested that I spearhead a Kickstarter campaign. I created all of the content for the page, planned out our approach to pledge rewards, and executed a social media campaign to engage our target audience. One of the most important elements of a successful Kickstarter is the video. I was trusted with creating a video that not only described our brand and product but also created a sense of urgency and a desire to support our campaign. With a very limited time frame, I produced the entire video myself. We used a voiceover approach as well as on-camera shots where I became the face of the FLEk brand. During the launch of the Kickstarter, the FLEk team flew me to Arizona to visit the manufacturer to check the latest prototype and capture footage for a Kickstarter update. By the end of our 30-day campaign, we reached our goal, earning $28,090 out of our initial $25,000 goal. This successful Kickstarter helped to push the FLEk brand forward, gain exposure, and secure financial support for future growth.