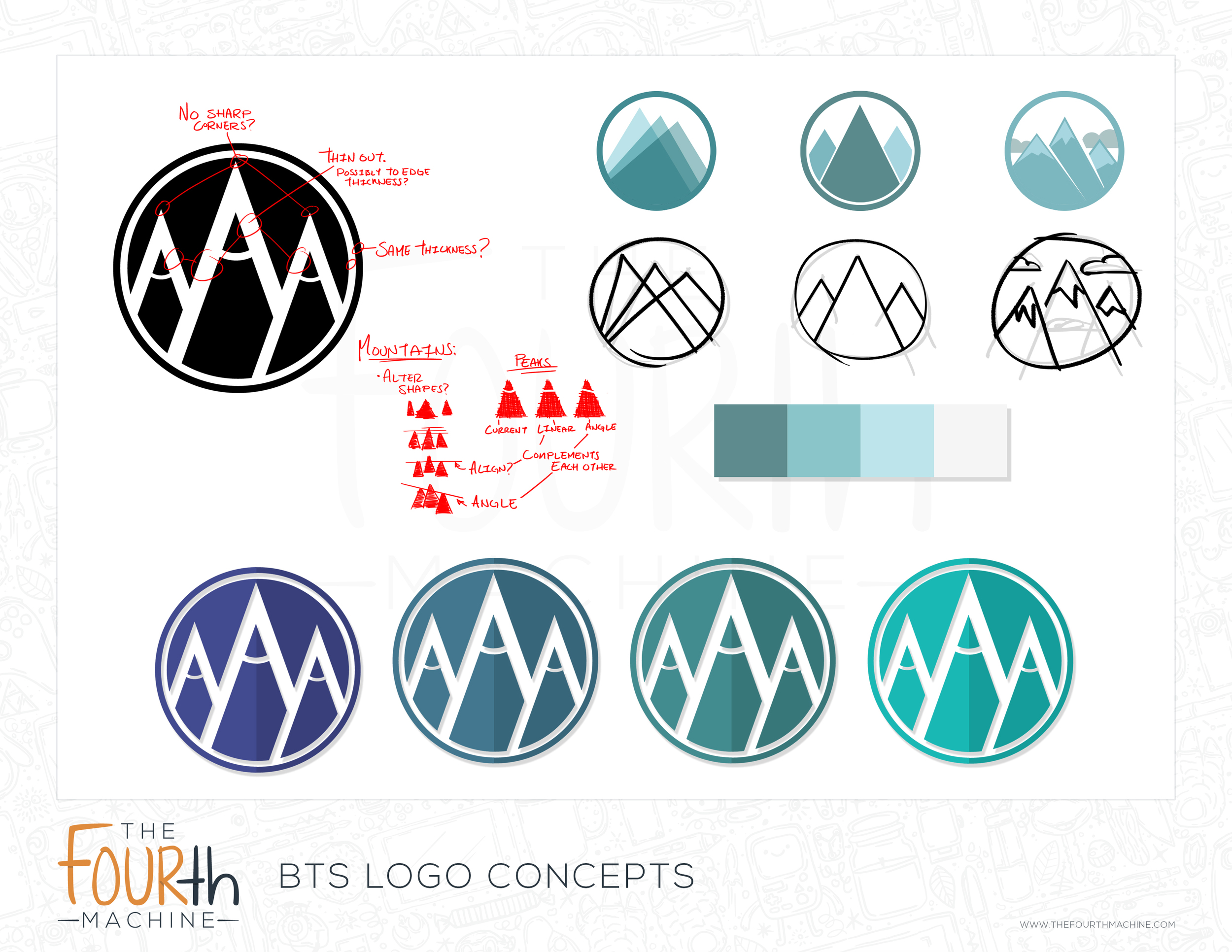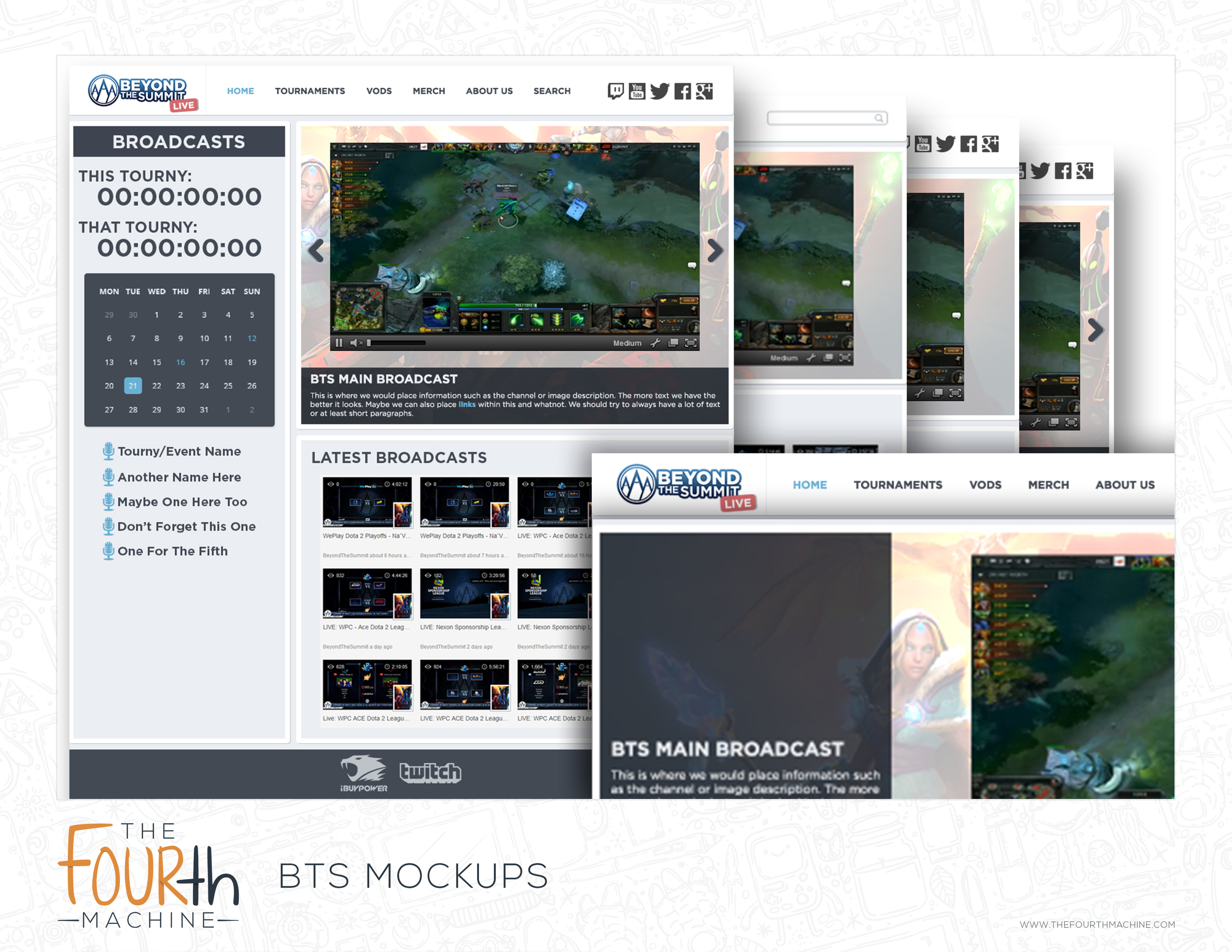 Beyond The Summit
One of my favorite eSports projects was with Beyond the Summit, an eSports organization for DOTA 2. They were open to a variety of ideas I had and we worked well together to create an end product we were both happy with. I updated their logo and created broadcast packages for multiple tournaments. To learn more about this project and its development, check out the details here.
When the eSports league, TITAN, contacted me to develop their logo and brand voice, I immediately began to visualize an identity that would capture the energy behind their league. They were looking for an abstract logo, one that differed from those that already existed in the eSports world. The client wanted something futuristic with sharp edges, without the use of 3D. I sketched over 20 concepts and we narrowed it down to a shape that resembled the letter T. I created many drafts until the client was completely satisfied with the end product.
After the logo was completed, we moved on to designing the jerseys. We carried the simple, abstract, futuristic look that the client enjoyed. I created a number of versions and the client selected the most simplistic one. Their first team was for DOTA 2 and I created a number of their in-game designs, beginning with banners and pennants. We also worked together on web and merchandising.
ESL
I had the pleasure of working with ESL to create the template for their broadcaster bio pages. My template was created with multiple layers to allow the possibility of a future animation. I utilized their style guide to match the look of the brand. The modular template I created allowed for versatility and could be personalized for each of their broadcasters. I like to incorporate flexibility into my designs and create files that are well organized and can easily be adapted or expanded upon in the future.